Well I will try to make this short and sweet in regards to the Thunderdome fight. I could not roll anything other then 1s and 2s to save my life. In the first 10 rolls I had like 7 1s and that was the trend most of the game. TL-Lascannons from the Land Raider rolls to hit were 2s then the re-rolls were 1s. On my turn 1 my drop pod scattered 2" (snake eyes) I did manage to pen the Psyfleman 3 times, but the results were 1,1,2... and it was like that all game... not much else I can really say. If the dice aren't with you, or even average your not going to win. And in this case all my major shooting with Twin-Linked and built to counter bad rolls, but I had no such luck...
On the plus side, my opponent bought me custom dice to match my army (gold/blue)! Yay for new dice and a cool guy Biffomatic!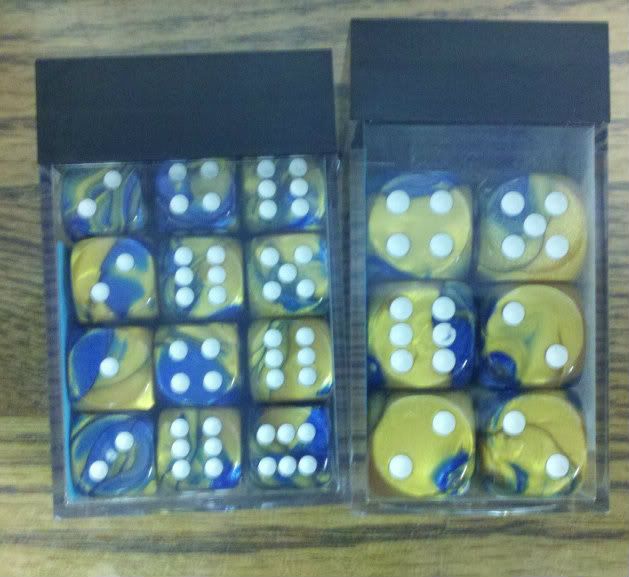 Now for our last 5th ed. tournament.....