Ok, so I finally have an update that is decent. I have been working on my Nerd Cave lately and found some time to do some hobby work!
So hobby stuff first!
I finished my May commitment for the Hobby Progress Challenge! YAY. I was a bit worried last week when I knew I did not have much time left and a lot to still paint. But I was able to finally find some time between work, after work meetings, and other family and social obligations.
So as you probably remember from my last post I committed to painting 11 drones, 5 XV8 Crisis Suites and a Devilfish this month.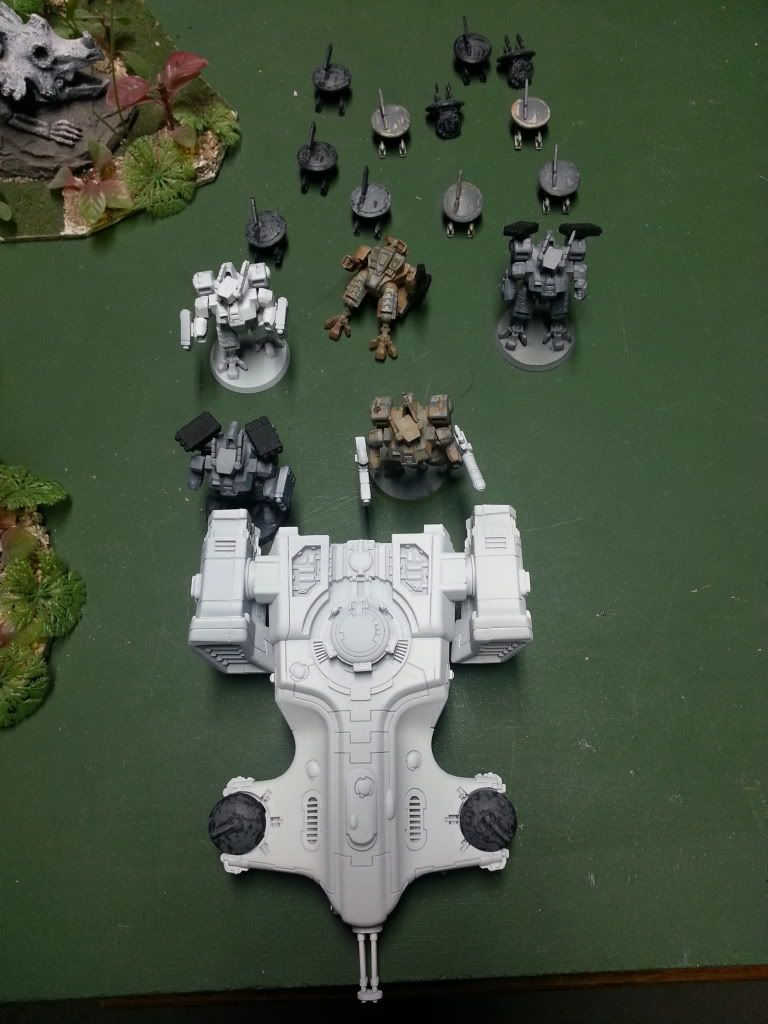 Well it was quite a daunting task but here is the end result...