I have been working on painting some of my Chaos Terminators lately and thought I would share some of the progress I have made. I had purchased 10 Chaos Terminators about 6 months ago 5 were as a tournament entry fee and another 5 were from leftover Christmas money.
Here is a pic of some progress, they still need some touch up work and of course I have magnetized all the arms so they still need to be painted as well. At this point I only have 2 more bodies that need to be painted but about 15 pairs of arms need to be painted still. I had made Lightning Claws and the shoulder pads out of Greenstuff for all of them as well all of the cloaks you will see are Greenstuff.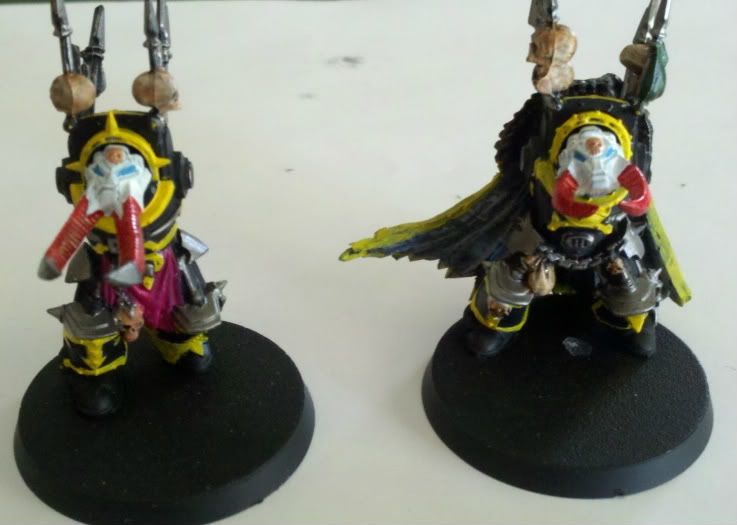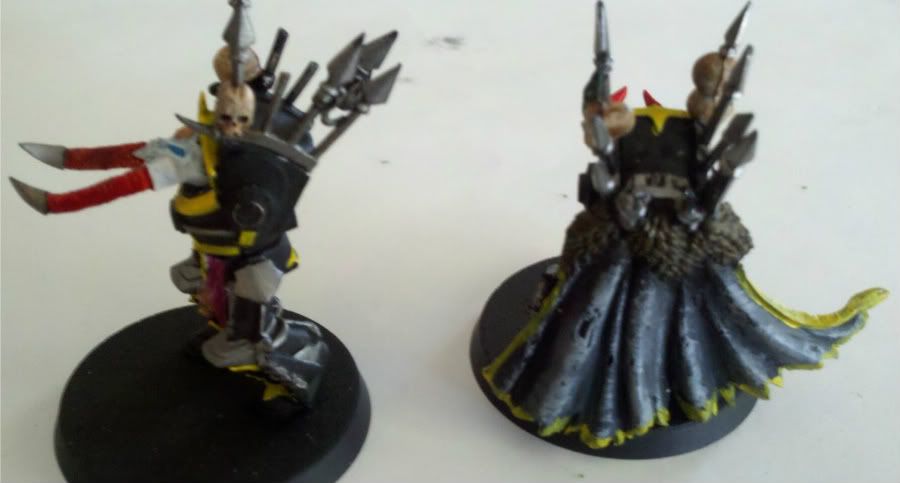 The Celestial Lions project will be moving as a bit of a slow pace for now as I am still gathering materials, and slowly magnetizing the rest of the 2 models.